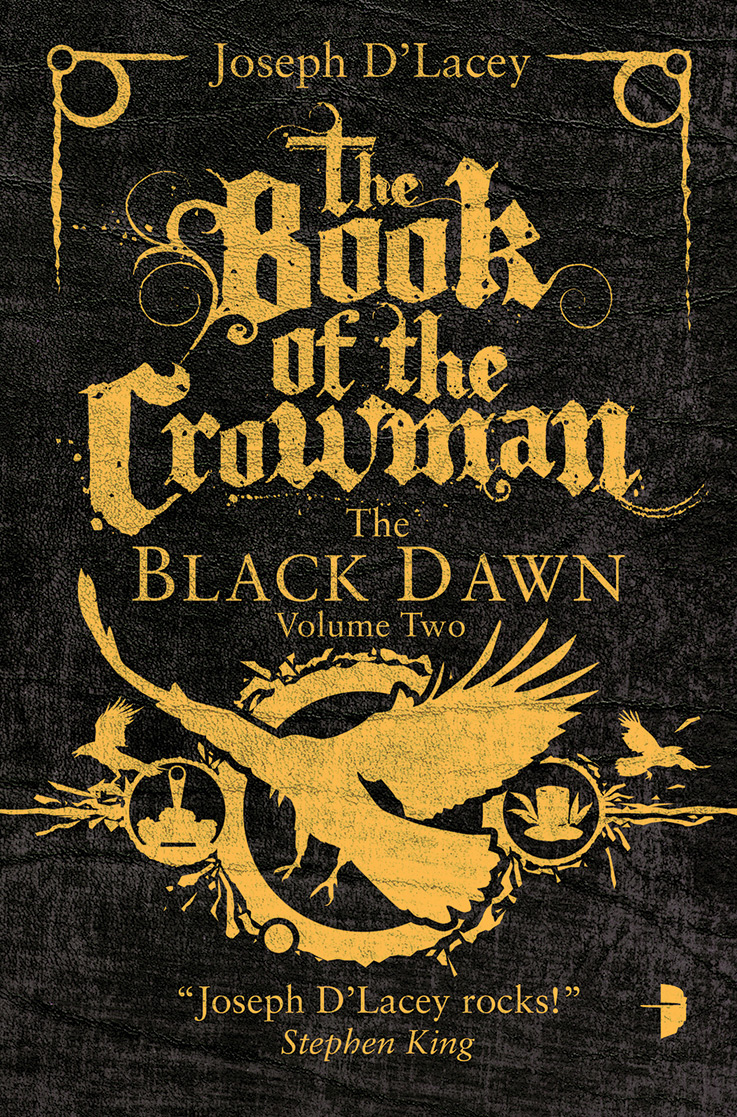 I haven't read the first book in the series, but I still didn't feel lost second volume in The Book of The Crowman. The novel switches back and forth from Gordon Black and Megan. Here's the synopsis below.
The world has been condemned. Only Gordon Black and The Crowman can redeem it.The search for the shadowy figure known only as the Crowman continues, as the Green Men prepare to rise up against the forces of the Ward.It is the Bright Day, a time long generations hence, when a peace has descended across the world.It is the Black Dawn, a time of environmental apocalypse, the earth wracked and dying.
The setting of the novel is what sets the novel apart form a lot of other Fantasty novels. We get to journey from the ruined streets and buildings of London and go out into the lush country sides of London and small villages along the way. Lancy also does an amazing job by describing the settings with clear deatails and making sure you can visualize the characters and settings inside of the novel making the novel even the more rememberable.
Lancy also does an amazing job with the characters and making them enjoyable and amazing to watch grow and over come their trials in the n0vel. Unlike other novels where athors focus mainly on the major characters, Lancy also does an great job building the side characters and making them as wonderful as the major characters.
But all in all, The Book of The Crowman is an fantasy novel that has a great premise, characters, and setting but it suffers slightly from slow pace. Even if you haven't read volume 1, you won't find yourself lost and wondering what's going on in volume 2.
Final Score: 4.3/5
Note: Recived from Angry Robot for a honest review
.